2-way counter intercom - 1DC1304
2 - way c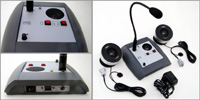 ounter intercom 1DC1304 is full duplex system with high quality gooseneck microphone and loudspeaker. Primary is designed for communication between one personal staff and two single customer desks away from each other.
2 - way counter intercom like this is extra suitable for small railway stations, bus terminals, porter's lodges, etc.where is sufficient only one terminal for two separated counters. See block dialgram below.
Applications and Advantages:
Communication between acoustically separated spaces by glass or wall bariers (counters of banks, bus & railway station terminals, ticket counters, post office counters, information counters, reception areas, etc.)

Protection against permanent noise, dirty areas in many applications in industrial sites

Protection agains different temperature zones and rough weather conditions, as the counters at ski-lift stations

Passport control & Embassies

Places of public entertainment - Theatres, Cinemas and Sports Grounds
Speaking and listening in both directions (duplex mode)

Excellent speech intelligibility, even under the most difficult acoustic conditions

Quick and easy installation

High output volume (5 W)

Microphone and Loudspeaker can be easily bonded to a flat surface

Wall mounting box for surface mounting possible

Suitable for any size of communication hatch

Separate volume control for each side of the counter (for outdoor area internal adjustment by installation)
Both parts of the Counter Intercom System 1DC1304 (Desktop terminal & Loudspeaker) are in fancy plastic cases in combination with matt anodized AL profiles.
Set includes:
Desktop communication terminal 1CT1304 with gooseneck microphone (can be delivered in two different lengths)
2x Microphone for the outside area (customer / visitor zone) in special aluminium case with standard 2 m cable length (or length cable on request)
2x Loudspeaker 1CS1303 available in two vesrion "R100" (round) and "S100" (square)
Ac adapter 230V/50Hz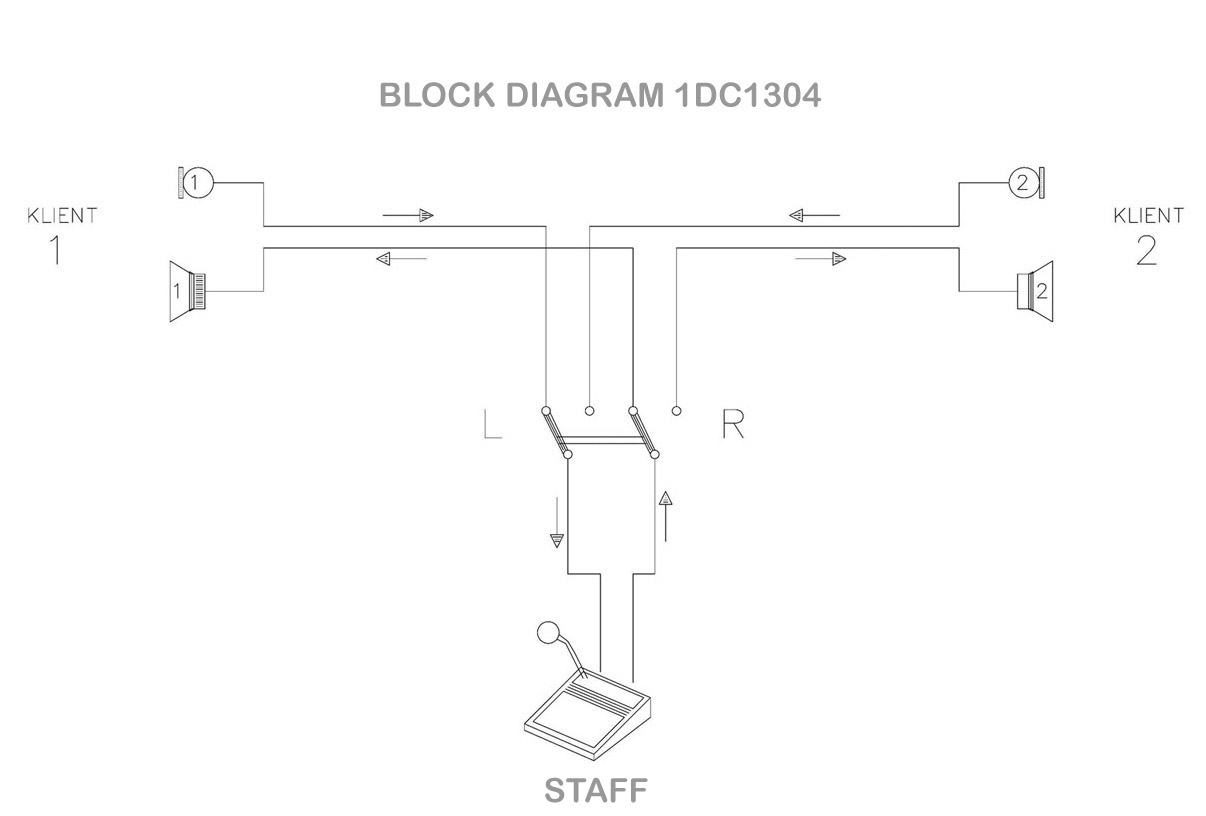 ---
---
User manual 1DC1303 -